The Blavatsky Bloggerís
Instant Guide
To
Death
&The
Afterlife
Heís moved on
A Theosophical Overview of
Death & The Afterlife
with links to relevant Blog Postings
More fun and more positive than most coverage of this subject
Basic Theosophical Ideas
Thereís a full programme of events
______________________
What to Expect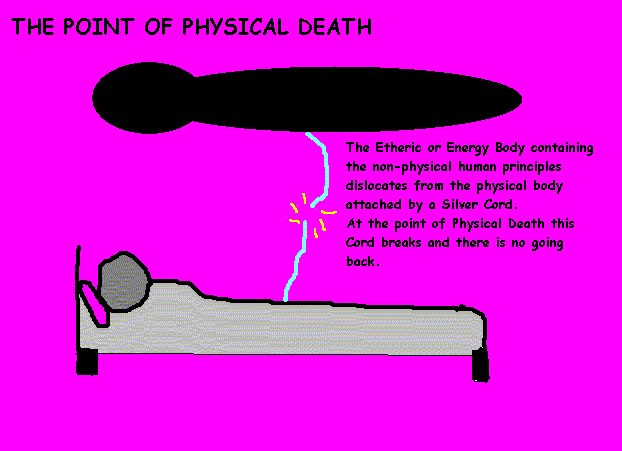 This might be a bit of shock if you think that
the physical body is all there is.
At Physical Death, your non-physical principles
including your ability to think and feel emotion
separate from your physical body.
At first you are still attached by a cord but once
that breaks you are beyond the point of no return.
You get an objective video type review of the life youíve
just lived followed by a period of unconsciousness.
When you wake up, you then have what is called the
Death Struggle in which your non physical principles
break out of the shell of your energy body. You may
try to get back into your physical body Ė forget
it, thereís no chance.
Having read this should make the process a lot easier.
You now have the full programme of the After Death States ahead of you.
______________
Relevant Blavatsky
Blog Postings
Which outfits believe in it and which donít
Creating your own After-Death State
Can you call up learning from a past life?
You probably know more than you think you do
ďTo reign is worth ambition though in Hell:
Better to reign in Hell, than serve in Heav'n.Ē
Satan puts his case in Miltonís Paradise Lost
Is he expressing the attachment to material gain and power
of someone trapped on the lower levels of the Astral Plane?
H P Blavatsky on shortening the period between lives
Spiritual Progress in Devachan
The state of Devachan offers considerable possibilities
for spiritual progress but you need to think
about this before you get there.
H P Blavatsky gives some pointers
The Theosophical View of Purgatory
Being called back with a sťance is like being
Knocked out of bed at in the morning
To go down five flights of stairs in the freezing cold
in your pyjamas to answer the phone.
And when you pick the phone up you canít hear anything.
Posted 14/3/07
A Theosophical interpretation
of this King Crimson song
Posted 29/3/07
**************
You may bury my body down by the highway side
Baby, I don't care where you bury my body
when I'm dead and gone
You may bury my body, down by the highway side
So my old evil spirit can catch a Greyhound bus and ride.
************************
From Me and the Devil Blues
by Robert Johnson
Posted 1/4/07
But I havenít got a body to drink it with
Your desire and mental body come with you into the
after death states so you wonít lose your cravings.
Not for a while anyway
Posted 2/4/07
______________________
More Relevant Links
(or shouldnít be)
(You do take some things with you but sadly not your money)
Definition
(Can be Hell, but not eternal)
From Esoteric Buddhism By A P Sinnett
From Esoteric Buddhism By A P Sinnett
From The Key to Theosophy by H P Blavatsky
Death and After ? By Annie Besant
Reincarnation By C W Leadbeater
The Law of Rebirth By Annie Besant
Memories Of Past Lives By Annie Besant
Lentil burgers, a thousand press ups before breakfast and
the daily 25 mile run may put it off for a while but death
seems to get most of us in the end. We are pleased to
present for your consideration, a definitive work on the
subject by a Student of Katherine Tingley entitled
Worldwide links to free online
Theosophy and the After Death States
______________________
The Blavatsky Blogger
Taking Theosophical ideas
into the 21st century
Heís moved on
The Blavatsky Bloggerís
Instant Guide to
Death & The Afterlife
__________________________
Postings to this Website reflect
the views of The Blavatsky Blogger.
Please donít go looking for anyone else.
______________________
Other Useful Theosophy Links
The Cardiff Theosophical Society Website
The National Wales Theosophy Website
Theosophy Cardiffís Instant Guide to Theosophy
Daveís Streetwise Theosophy Boards
The Theosophy Website that welcomes Absolute Beginners
A Free introductory Theosophy Course.
If you run a Theosophy Study Group, please
feel free to use any material on this Website.
General pages about Wales, Welsh History
and The History of Theosophy in Wales
H P Blavatsky is usually the only Theosophist that
anyone has ever heard of, letís put that rightt.
The main criteria for the inclusion of
links on this site is that they have some
relationship (however tenuous) to Theosophy
and are lightweight, amusing or entertaining.
Topics include Quantum Theory and Socks,
Dick Dastardly and Legendary Blues Singers.
No Aardvarks were harmed in the
The Voice of the Silence Website
The Spiritual Home of Urban Theosophy
The Earth Base for Evolutionary Theosophy
Try these if you are looking for a
local Theosophy Group or Centre
UK Listing of Theosophical Groups
Worldwide Directory of Theosophical Links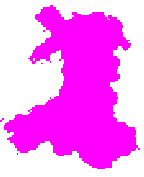 General pages about Wales, Welsh History
and The History of Theosophy in Wales
Wales is a Principality within the United Kingdom
and has an eastern border with England.
The land area is just over 8,000 square miles.
Snowdon in North Wales is the highest mountain at 3,650 feet.
The coastline is almost 750 miles long.
The population of Wales as at the 2001 census is 2,946,200.